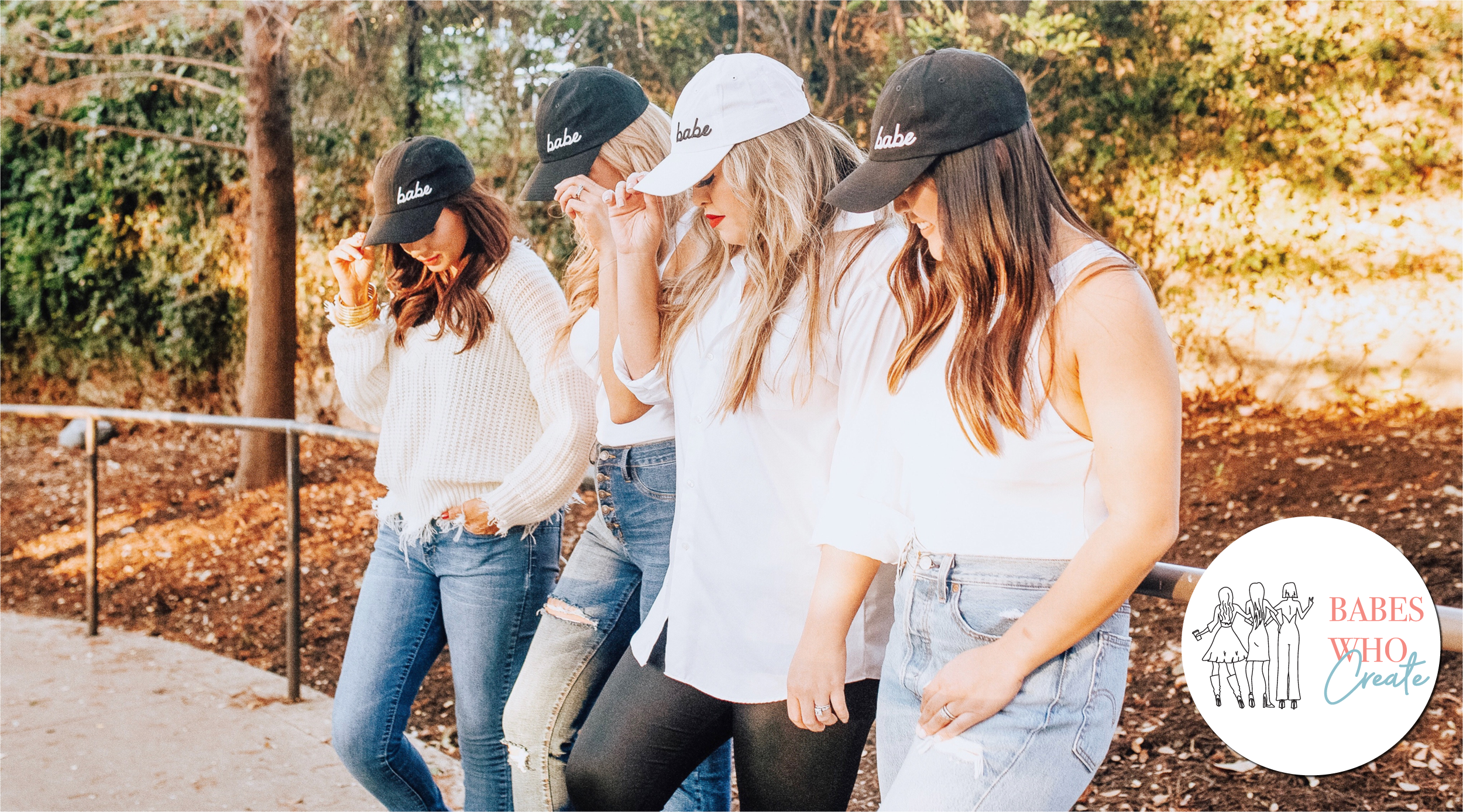 Babes Who Create is a full-service experiential marketing and media company that operates regional communities of content creators across the nation.
Did you know:
Our company is 100% women owned?
Our company was founded BY female creators, FOR female creators?
Our first angel investors were women?
Our company's attorney, accountant, web developer, graphic designer, and interns are all WOMEN?
We are proud to be a growing company, but even more proud to be a COMMUNITY of women that regularly connect, collaborate and champion each other so that we may all rise TOGETHER.
Executive Leadership Team
Community Over Competition
Membership Perks
1-year commitment required
*Member Meet Up:

– One local meetup monthly so babes can connect, collaborate, grow, and create content together 💕

*Local Support:

– You get to not only build your blogging/influencer business, but build it with other fellow babes who will champion and support you 💕

*Collaborations:

– Members get access to exclusive opportunities to apply to collaborate with some of our nationwide partners like Physicians Formula and Wild Spirit Fragrances

*A Boost in Engagement:

– As a member, you'll be invited to our private engagement pod on Telegram and our private Facebook page so we can help each other grow

*Online Resources:

– Each month we send out an exclusive informative online resource just for our members benefit. It includes things like – new IG announcements and updates, tips and tricks, apps we love, trending sounds and hashtags, content creation ideas, and more!

*Exclusive Events:

– Not only will you get access to our monthly meet-ups, but access to third party events
Need more payment options?
We have an installment plan option for the annual membership too!
Ready to start
creating
with your babes?
Babes is a term of empowerment… it's synonymous of the sisterhood that has developed within and between our communities of women across the nation.
It represents our strength as individuals to rise above any labels, prejudices, stereotypes, or misconceptions that were intended to hold us back.
When I got home, I made the decision to join this group of women and become a San Antonio Blogger Babe. Since joining, I already feel welcomed and I'm so excited for my first event (as a member) tomorrow. Not sure what the future holds, but I am excited to be apart of something again and I can't wait to network, build friendships, and have FUN!
Damn it feels good to be @sanantoniobloggerbabes !!! I have enjoyed every event, meet up and lady I have met. If yall are looking to be supported and encourage this is your girl gang.
What do I get with my membership?
Your membership includes three monthly meetup options in your local area and access to our members only portal with a forum to chat with other babes as well as a resource area to help you grow your business.
Do I have to pay for meetups?
No. All meetups are free for our members!
Will I get featured on my chapters IG page?
We feature members across our IG platforms daily! As long as you're attending meetups and creating content from those meetups you will likely make your way onto our IG accounts!
How often are meetups?
It's up to the leader of your chapter, but most are spaced out throughout the month in order to give members a good selection of meetup items and dates!
Are attending meetups required?
Nope. But we highly recommend it 😉
Do I have to have a certain number of followers to join?
Nope! Everyone has to start somewhere! We're open to all!
Do I have to be a blogger to join?
Nope! We are a community of content creators. If you create content online you are welcome here!